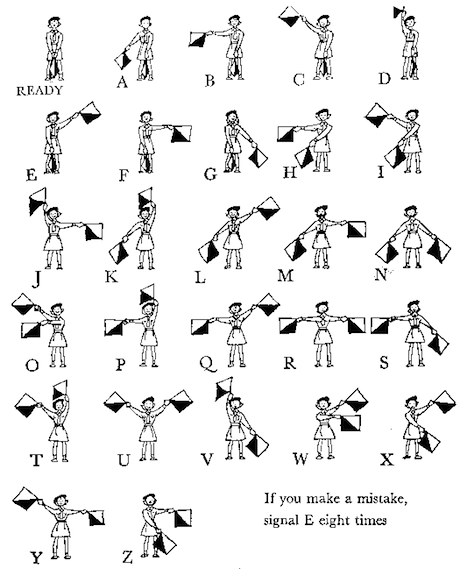 Semaphore is a fun, historical communication activity.  It was once considered an core Girl Guide skill but girls still have fun trying to send messages with flags.
Semaphore flags are not hard to make if you have basic sewing skills and once made they will last for years.  I'd suggest making at least two sets.
To practice semaphore split the girls into two groups.  Each group will need a set of semaphore flags, a copy of semaphore signals, some paper and pencils.  Have them spread out as far as possible.  Each team chooses a simple message to try a broadcast.  Then one team at a time tries to signal while the other team writes down what they see.  Then switch.