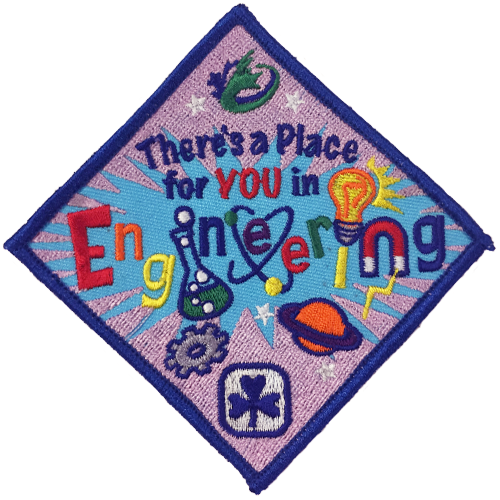 This lovely crest has been developed by Engineers Canada as part of their Engaging Girls program.  Their website reads:
Engineers Canada has developed and released a Girl Guides crest, to be presented to Girl Guides who complete engineering-related activities under the supervision of a professional engineer or an engineer-in-training. These activities—such as those that present an understanding of how vehicles work, the concept of simple machines, how lipstick is made, to name just a few—expose young girls to the engineering that can be found in everyday life and give them an understanding of how the world around them works.

Anyone interested in using the crest can contact Engineers Canada to confirm conditions of use and order required quantities.
If you have an engineer coming into your meeting to do a presentation to the girls, you may want to inquire about the crest.  Contact information in on the Engaging Girls page.