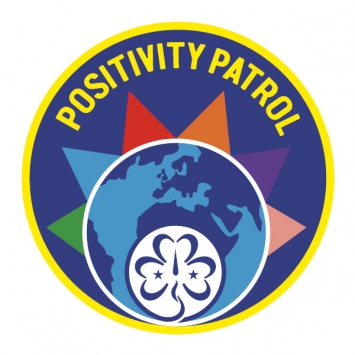 2020 has been a tough year for many.  In response WAGGGS has released the #POSITIVITYPATROL challenge.  This is a social media based leadership challenge where the members are asked to spread some positivity in the world.
It consists of 10 weeks of activities.  The complete challenge can be downloaded here: #positivitypatrol
Each week WAGGGS is releasing digital assesst to spruce up your social media posts here: https://www.wagggs.org/en/what-we-do/for-her-digital-world/10-week-leadership-challenge-positivitypatrol/
The social media assests are currently on week 5 but I see no reason someone couldn't start from week one now.
Crests are currently available from the WAGGGS shop.